It's almost halfway through the year (2019) and it's time to review some data that surrounds your life. If you're an "employee" and receive a W2 at the end of the year, this means reviewing your latest paycheck stub(s) to ensure that you are withholding enough to cover the annual tax due; even if your paycheck is direct deposited you should be able to review the voided stub.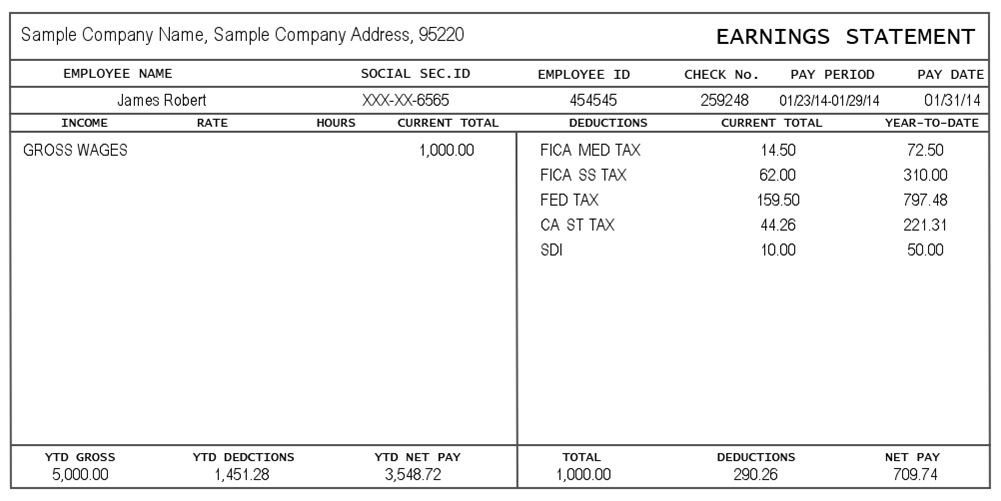 What's your 'year to date' income so far?
How much have you withheld for federal and state taxes 'year to date' so far?
How much have you paid into social security and medicaid thus far? Keep in mind, your employer pays the same amounts on your behalf, theses are considered payroll and employment taxes, not part of income taxes.
Below is an example of what page 2 of the 1040 looks like, feel free to locate your actual tax return and follow along. Line 11 of your 1040 page 2 is the tax you owe for the year based on "taxable income", and line 15 is the actual tax due for the year based on any credits subtracted plus additional tax due.
line 16 is what was actually withheld from your paychecks (or other forms like 1099's) combined.
Your tax due (which I often refer to as tax liability), can change from year to year. For example, kids under 16 qualify for the child tax credit which lowers the tax liability due for the year. Your tax liability will increase when your kid turns 17 and no longer qualifies for that credit. This can easily be determined ahead of time so you shouldn't be shocked that 17th year and should plan accordingly.
Below is some information from the IRS on the topic.
IRS: Doing a 'Paycheck Checkup' is a good idea for workers with multiple jobs
WASHINGTON — The Internal Revenue Service urges taxpayers who work multiple jobs or who may be adding summer employment to complete a Paycheck Checkup. Doing so will help them check if they are having the right amount of tax withheld from their paychecks.
Checking and adjusting tax withholding as early as possible in 2019 is the best way to head off a tax-time surprise next year.
The Tax Cuts and Jobs Act (TCJA) made changes to the tax law. Among other things, the new law increased the standard deduction, eliminated personal exemptions, increased the child tax credit, limited or discontinued certain deductions and changed the tax rates and brackets. As a result, many taxpayers ended up receiving refunds that were larger or smaller than expected, while others unexpectedly owed additional tax when they filed their 2018 tax returns.
Two-income families and people with multiple jobs may be more vulnerable to being under-withheld or over-withheld following these major law changes. For 2019, a Paycheck Checkup is especially important for taxpayers who adjusted their withholding in 2018, specifcally in the middle or later parts of the year. Doing a Paycheck Checkup can help determine the correct amount of tax for each of their employers to withhold.
The IRS urges everyone to do a Paycheck Checkup as early in the year as possible so that if an adjustment is needed, there is more time for withholding to happen evenly during the rest of the year. Waiting means there are fewer pay periods to withhold the necessary federal tax.
The easiest way to do a Paycheck Checkup is to use the Withholding Calculator on IRS.gov. The Withholding Calculator can help taxpayers estimate their income, credits, adjustments and deductions more accurately and check if they have the right amount of tax withheld for their financial situation. When using the calculator, it's helpful to have a completed 2018 tax return and a recent pay stub available.
Based on the Withholding Calculator's recommendations, the taxpayer can then fill out and submit a new Form W-4 to their employer. In many instances, this means claiming fewer withholding allowances or having an extra flat-dollar amount withheld from their pay.
Self-employment
Some workers are considered self-employed and are responsible for paying taxes directly to the IRS. Often, this includes people involved in the sharing economy. One way to pay taxes directly to the IRS is by making estimated tax payments during the year.
TCJA changed the way tax is calculated for most taxpayers, including those with substantial income not subject to withholding. As a result, many taxpayers may need to raise or lower the amount of tax they pay each quarter through the estimated tax system.
The revised estimated tax package, Form 1040-ES, on IRS.gov is designed to help taxpayers figure these payments correctly. The package includes a quick rundown of key tax changes, income tax rate schedules for 2019 and a useful worksheet for figuring the right amount to pay.
Other situations
Anyone who had a life change, such as getting married or divorced, buying a home or having a baby should also consider a Paycheck Checkup.
Pay electronically anytime
Taxpayers can pay their 2019 estimated tax payments electronically anytime before the final due date for the tax year. Most taxpayers make estimated tax payments in equal amounts by the four established due dates. The three remaining due dates for tax year 2019 estimated taxes are June 17, Sept. 16, and the final payment is due Jan. 15, 2020. Direct Pay and EFTPS are both free payments options, and taxpayers can schedule their payments in advance as well as receive email notifications about the payment. Visit IRS.gov/payments to schedule electronic payments online, by phone or the IRS2go mobile app.
More information: